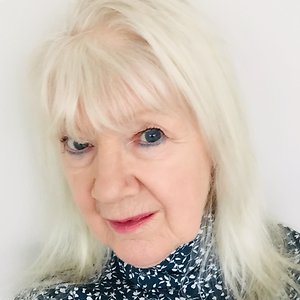 Counselling/Psychotherapy, Hypnotherapy, EMDR, Consultative Supervision in Woking, Surrey
Susan Stonebridge, MBA, PGC, BA(Hons)(Couns), AdvDip(Couns), DipH, Cert(Couns) Post Qualifying Cert(CBT).
MBACP(Snr Accred), GQHP, MBSCH, FFHT, FIoL, MCMI

Hello and welcome to my website.

I am based near Woking, Surrey and I am a BACP Senior Accredited Counsellor/Psychotherapist, which is your assurance that I have been assessed as meeting the BACP's highest standard as a competent, ethical and independent practitioner. I am also a BSCH/GHC/CNHC registered Clinical Hypnotherapist, with additional specialisms in smoking cessation(CSST registered) and weight loss. I am a fully qualified and experienced EMDR clinician, with full Parts 1-111 qualification and I have recently undertaken the EMDR Advanced Flash Technique training, which is a specialised technique which may quickly reduce the distressing effects of trauma and other emotional issues. I am a qualified and experienced consultative supervisor offering group and individual sessions at my Woking practice to both student and qualified counsellors and hypnotherapists. The Clinical Supervision model in which I am qualified may also be suitable for practitioners from other care-related professions.

I work with a wide range of issues at my Woking practice and have many specialist areas, so please explore the rest of my website for more detail. My extensive training enables me to me to take an integrative, client-led approach. This means that I can combine and adapt several models to suit your individual need as a unique human being, instead of expecting you to fit into to one specific model as no two people are the same. I am a trained and experienced couples/relationship therapist and an NHS-trained youth counsellor. I see individuals, couples and young people aged 12 +, for which I hold enhanced DBS clearance. I welcome referrals from individuals, Mental Health professionals and GPs.

I provide a safe, confidential environment, which is free from criticism or pressure - so you can just be yourself. I believe that the presence of a strong, accepting therapeutic relationship is one of the most important factors in counselling/psychotherapy and this has been backed up by research. I offer both short and long-term contracts, but I don't expect you to sign up to a fixed number of sessions and you are free to end therapy whenever you want to.

I offer you a choice of video or phone counselling/psychotherapy sessions from the comfort of your own home/office. I use a highly encrypted telemedicine platform, for which you do not need an account. Alternatively, I offer Zoom, Skype or FaceTime sessions, although these are not as secure. I am fully qualified to offer remote sessions, having undertaken over 200 hours of training designed to meet the core competencies specified by the BACP for both psychotherapy and consultative supervision. I am a member of ACTO (Association for Counselling & Therapy Online).

I have worked as a counsellor/psychotherapist since 2001 and opened my private counselling/psychotherapy in 2004. Since that time my practice has grown and is now very well-established.

Why not contact me for a FREE initial 20-minute consultation to see how I may be able to help you? There is no obligation and nothing to lose, so I look forward to hearing from you.

I now offer on-line sessions only.